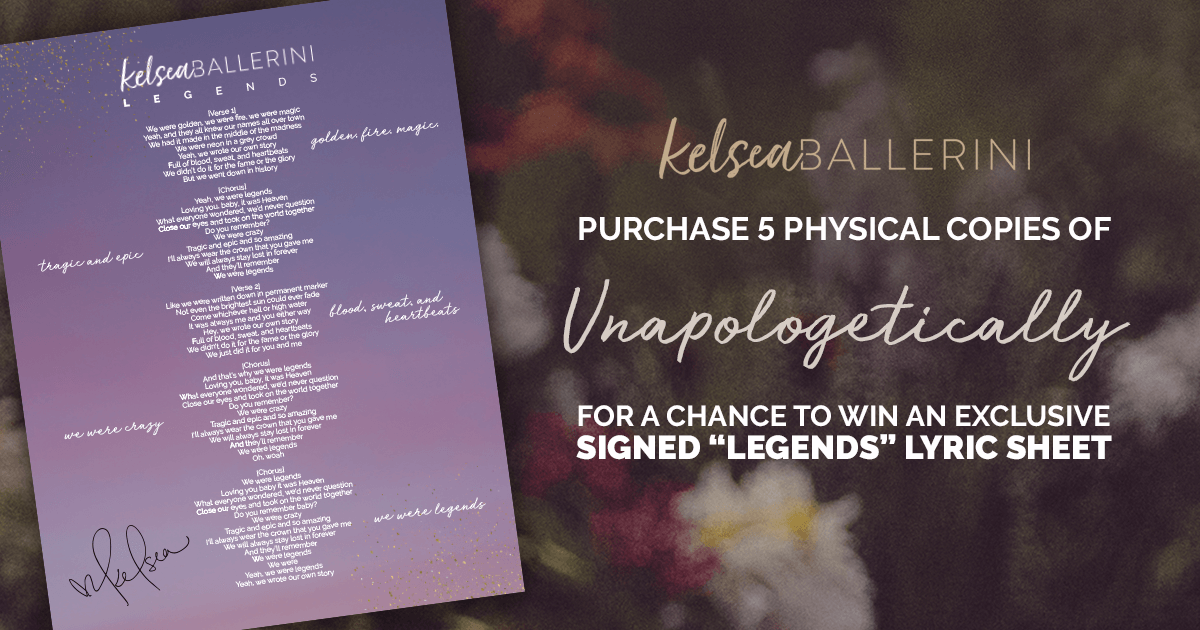 Who loves Kelsea's new album?!
Show Kelsea your "unapologetic" love by purchasing five physical copies of her new album "Unapologetically," (they make great stocking stuffers)and you'll be entered to win an exclusive signed "Legends" lyric sheet!
Post a photo of you with your 5 albums and/or your receipt to get yours.